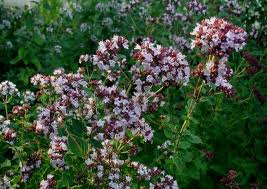 An oregano infusion can be used to treat coughs and colds. It is also a herb for the digestive tract relieving wind as well as gastrointestinal infections.
Oregano prefers a sunny, well-drained place. It is recommended to cut back old growth in spring however my plant is now so well established I cut it back after flowering and the newly formed shoots although small are strong flavoured and last all winter.
Oregano due to its strong flavour can withstand cooling for longer so it is ideal for using in stew or pasta dishes.