October 18 2012
5
18
/

10
/

October
/

2012
12:50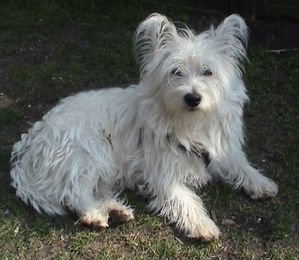 Obviously dogs cannot speak although they communicate though body language. As an owner you need to understand how the dog is feeling and therefore likely to behave.
A stiff stance would indicate aggression, uncertainty or fear. Whereas a relaxed posture would indicate a calm, relaxed dog.
If his hackles (hair on the back of the neck) are raised, with eyes fixed and stance stiff the dog is ready to attack.
Ears pricked up and turned outwards, eyes wide and mouth closed is an indication that the dog has sensed something.
Ears rotated backward or positioned close to the head, eyes narrowed and teeth showing would indicate aggression.
Head held up, tail up, ears erect is a sign of an alpha dog.
Ears pricked forward, eyes wide and mouth relaxed is a sign of a happy dog.
Growls, whines, yips and yowls are ways of communicating with you using sound.
A raised stiff non wagging tail indicates potential aggression.
A low wagging tail indicates fear or submission.
A tail that is wagging with a smiling kind of face is a happy playful dog.