June 5 2012
3
05
/

06
/

June
/

2012
12:36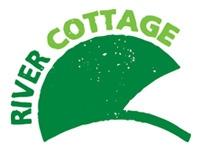 Living of the land, rearing livestock, consuming own grown seasonal food, fishing and foraging, being less dependent on the outside world. Self-sufficiency is the new 'good life'.
With some effort growing your own fresh fruit, vegetables and herbs is easy to do and requires very little space. I grow many of my vegetables in pots and sacks outside and in an unheated greenhouse. Many of my plants are grown from seed, which is cheap as you can get a lot of plants from a packet of seeds.
Hedgerows and public woodland are good food sources, offering Elderflowers, wild berries, blackberries, chestnuts, mushrooms and truffles. Provided you do not remove the whole source no one will complain. You should have a good idea of what you are picking as many berries and mushrooms are not meant for human consumption.
Provided you have patience and a rod, sea or shore fishing can provide a good supply of fish. Mackerel, Bass and Red Mullet are some that can be found in local waters. Marine fisheries prefer that Bass caught under 40cms be returned to the sea to increase in size. Even seaweed is a great food source if you don't mind a slightly salty taste.
Keeping animals is relatively cheap to do. Chickens, pigs and sheep will enjoy most kitchen scraps and vegetables that are not good for the table. What the animals are fed in will influence what they produce ie; healthy large chickens will produce large eggs.
When you grow and raise your own food you know what has gone into it, no pesticides or supplements. It give you a much better appreciation of food when you have grafted to get it. Anyone can select meat, fish, fruit and vegetables from the supermarket but what is the cost to the environment.